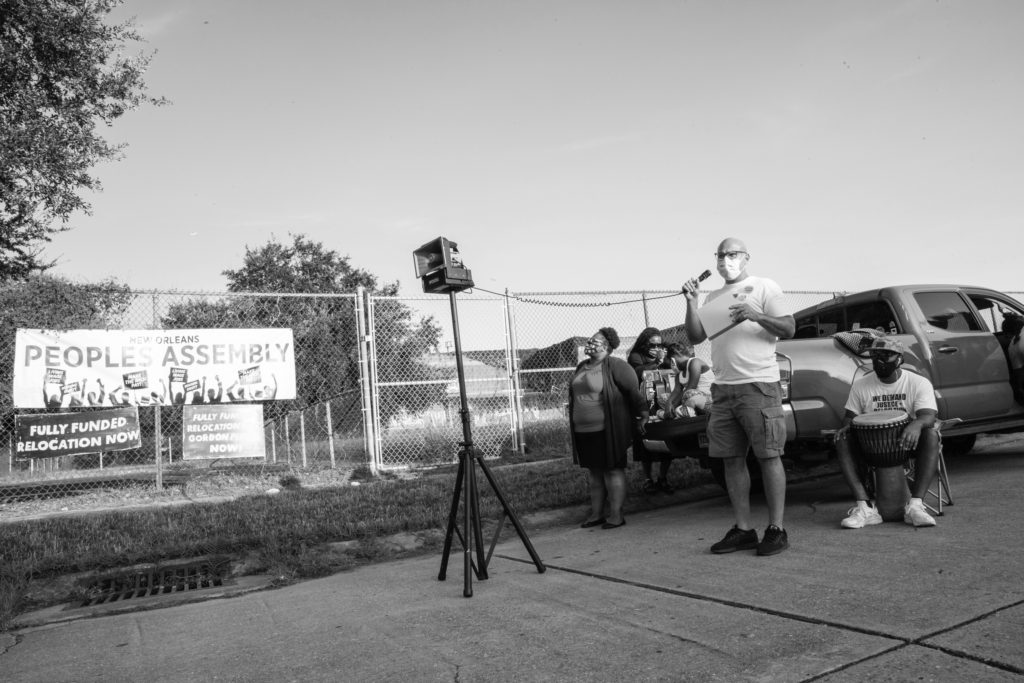 by Christina Tareq
Nearly 40 years ago, the City of New Orleans decided the toxic Agriculture Street landfill was the perfect place to construct and sell homes to Black New Orleanians. Building the Gordan Plaza subdivision, the city sold the homes to first-time homeowners. Today, Gordan Plaza (GP) has the second highest rate of cancer in the entire nation. "We are being experimented on, let's see how long Black people can live on top of 150 cancer-causing chemicals," says Shannon Rainey, President of the GP housing association and an organizer with the New Orleans People's Assembly.
GP residents won a lawsuit against the city 20 years ago but still have not received restitution. There are 54 residents stranded in GP who continue to pay property taxes for homes that are killing them. They have been told by mayor after mayor to "be patient" as community members die of cancer. While most homes appreciate in value, these homes are essentially worthless. With no ability to sell their homes or rent them in good conscience, the only option for these working class Black families is to wage a struggle against the city for fully funded relocation of their community.
While running for mayor, LaToya Cantrell publicly called for fully funded relocation for Gordon Plaza. Since becoming mayor in 2018, she has said that she "hears Gordon Plaza" and that her administration is working on a "solution." Yet the only changes the residents have seen over the last two years are more deaths, most recently that of one of the neighborhood's long-time organizers, Mr. Robert Anderson, may he rise in power.
At a rally in Gordon Plaza on September 9, Mr. Derrick, who grew up in the neighborhood and whose mother still lives there, asked in regard to Mayor Cantrell's empty promises, "who else will fight for our lives, if it's not a Black woman? That's the reason we were told to vote for a Black woman." Mayor Cantrell continues to spur the calls for protecting Black lives in a majority Black city while meeting with White supremacists concerned about the fate of confederate statues. It's up to the people to stand with each other! Join the struggle for a fully funded relocation for Gordon Plaza. Black lives matter while they yet live!