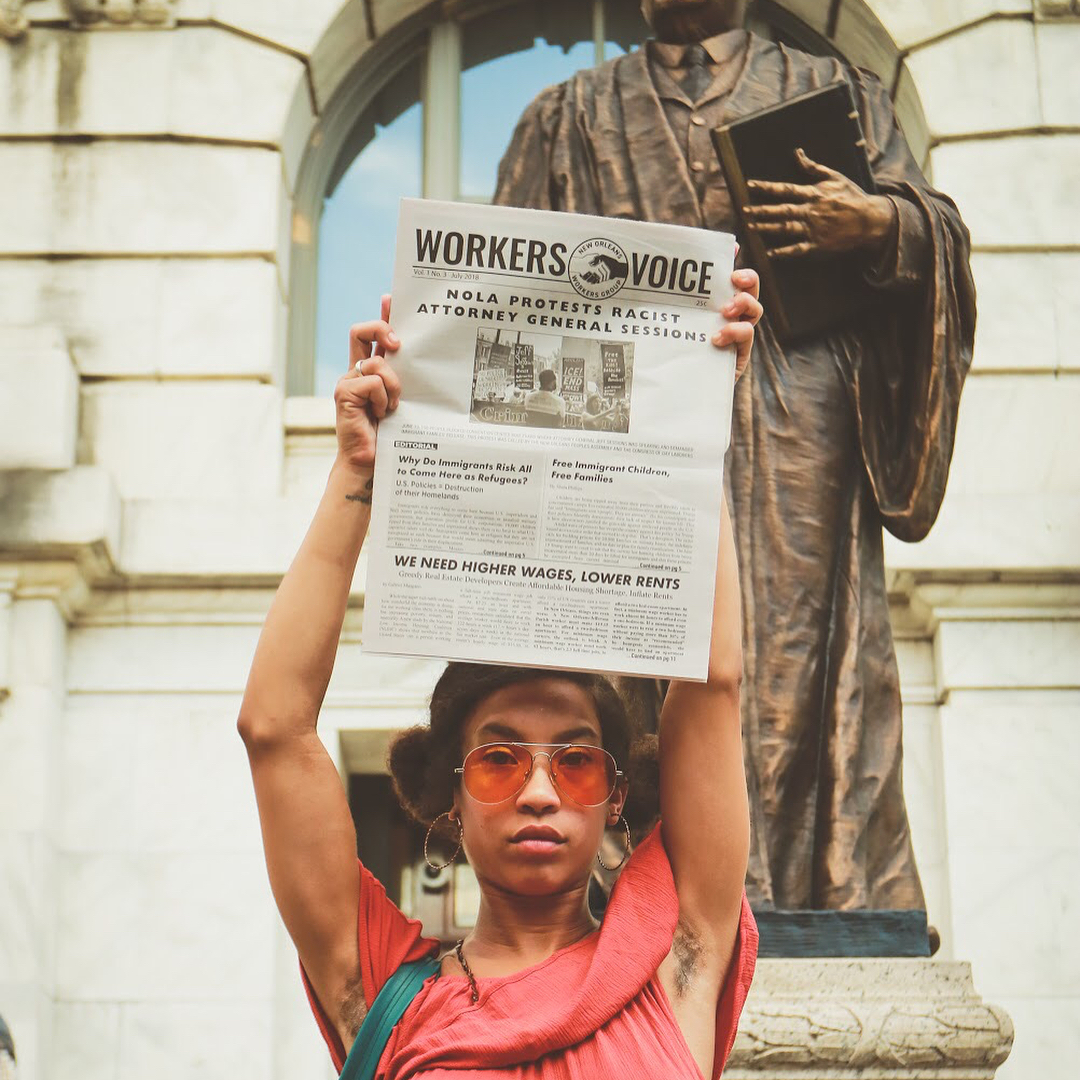 Workers Voice is a monthly print publication distributed throughout New Orleans, LA. The paper is written by and for New Orleans workers and oppressed people.
Please contact us for a print copy.
For a yearly subscription to Workers Voice Newspaper, please send a payment of $20 and your mailing address to
1418 N. Claiborne Avenue, Suite 1  
New Orleans, LA 70116
Subscription fees are waived for all prisoners. Tear down the walls!
2019_06_June_WorkersVoice